SAMS seeks to empower disciples globally to engage in God's work. In 2021, missionaries continued to equip people of many nations in a variety of ways. For example, Jack Melvin used a SAMS World Relief Fund grant to hire a Honduran pastor who is also a professional mason to construct a house for the Guerra family. The Guerra family had lost their home in 2020's hurricanes Eta and Iota. The grant also provided the funding for the building materials and other aspects of the project. Jack, in addition to being the diocesan architect, also coordinates sponsors to support the education of at-risk children. The construction manager of the Guerra home project, Ana, graduated recently from university with help from the ministry Jack coordinates.  Below are some pictures of the project with information Jack Melvin shared in a newsletter to his senders.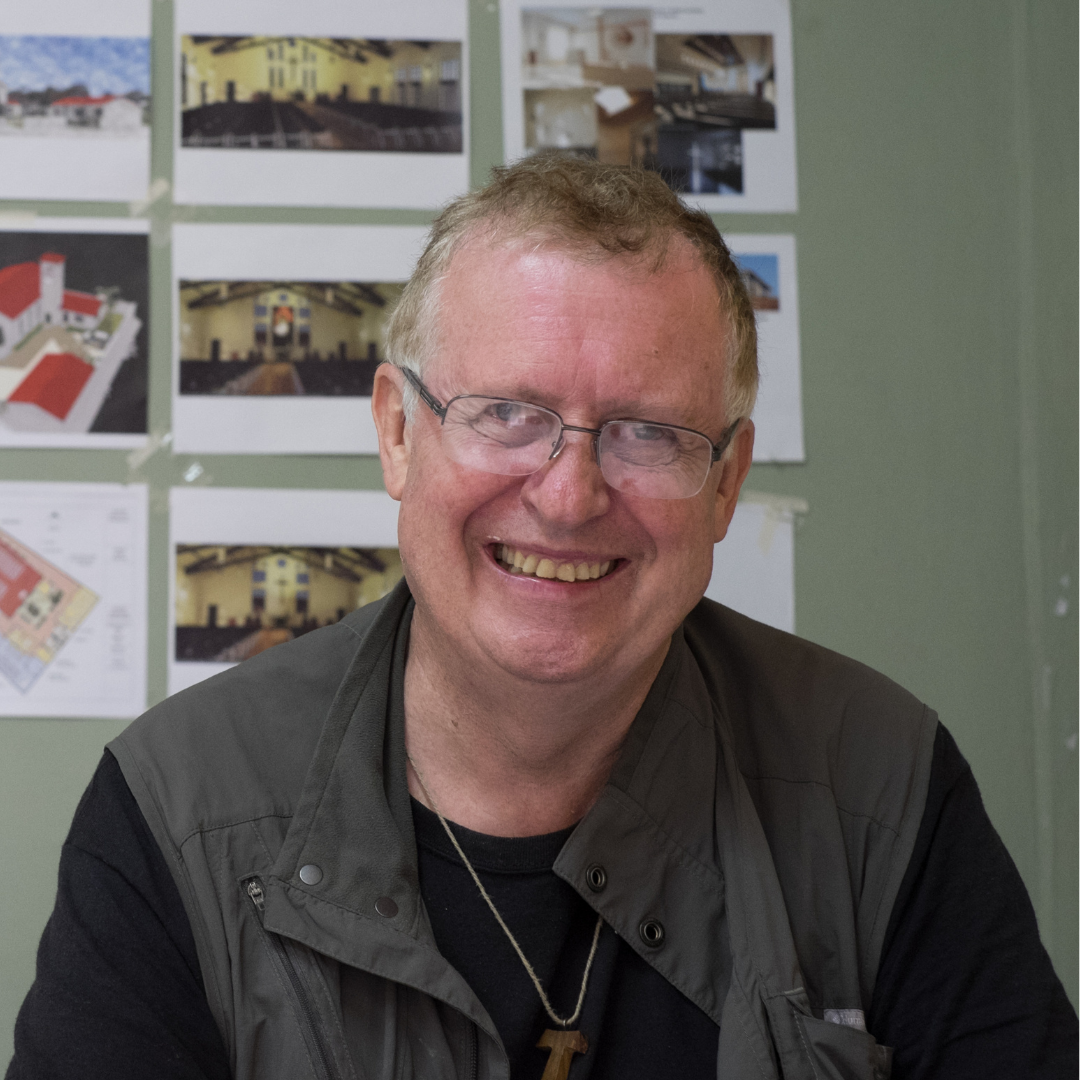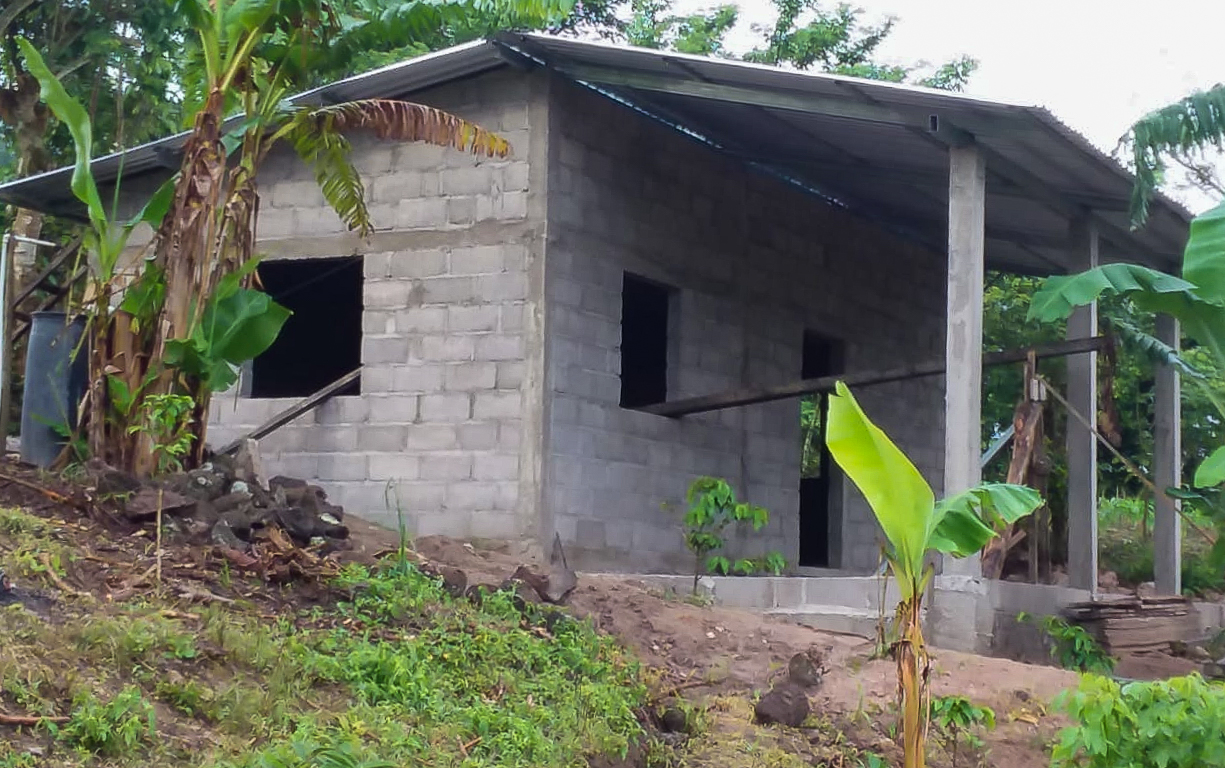 Jack shares about the project: 
Above is the new house for the Guerra family. It was designed and built by Hondurans for Hondurans.
The layout is typical for a house in the campo. As an architect, I tried to talk them into a fancier design, but they would have none of it. So we let them build the house that they wanted.
Our only request was that it meet the budget, as per the estimate of the Municipality of Copan Ruinas. This house was part of a larger project to help hurricanes victims, sponsored by a coalition of the mayor's office and non-profit organizations, including the Ministry of Presence.
The family wanted a few improvements above the specifications, such as concrete blocks instead of adobe, an indoor toilet, and a septic tank, which we were able to provide, because Señor Guerra donated his labor. The family will also paint the house themselves.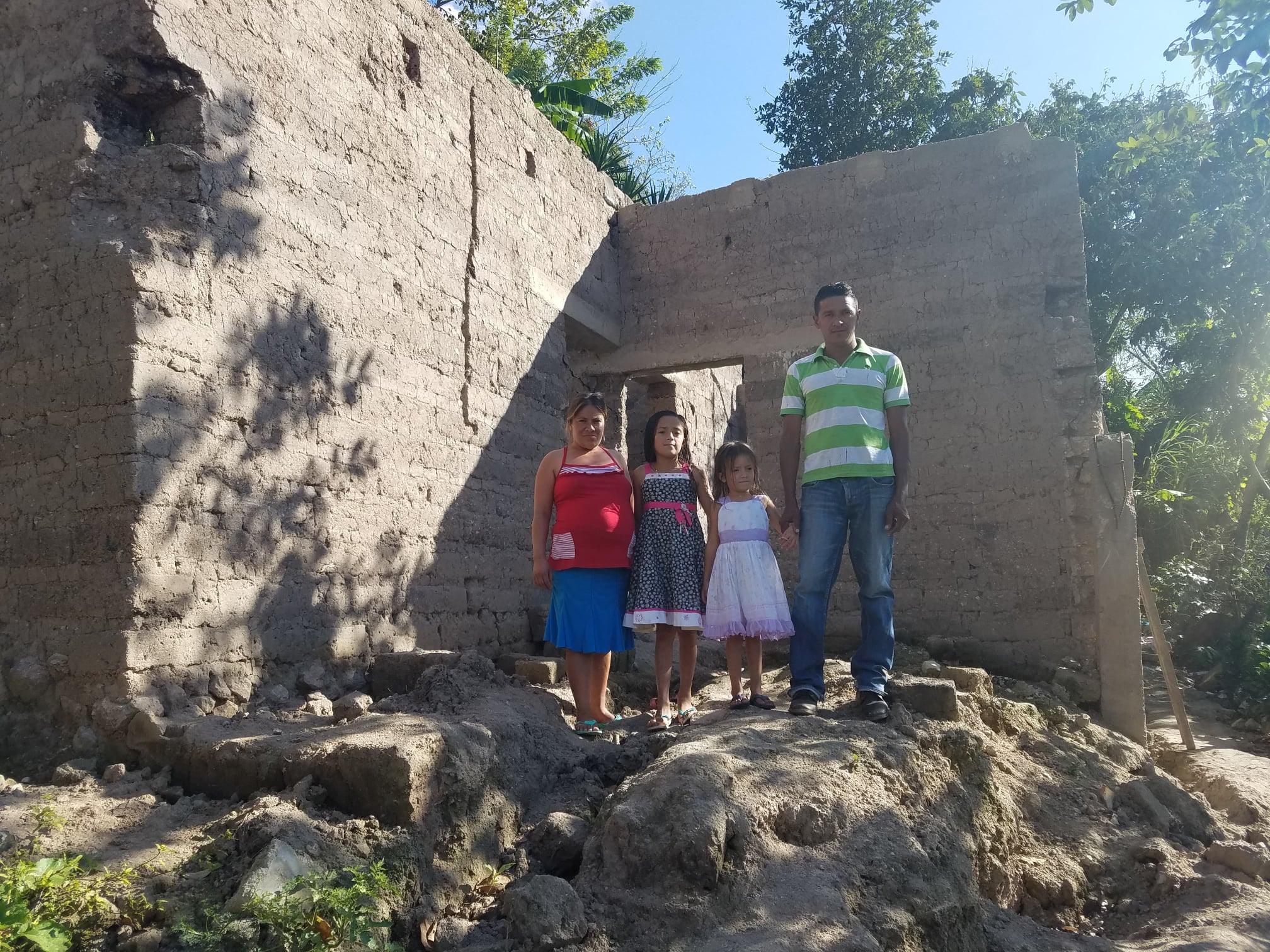 Family Guerra standing in front of their old house.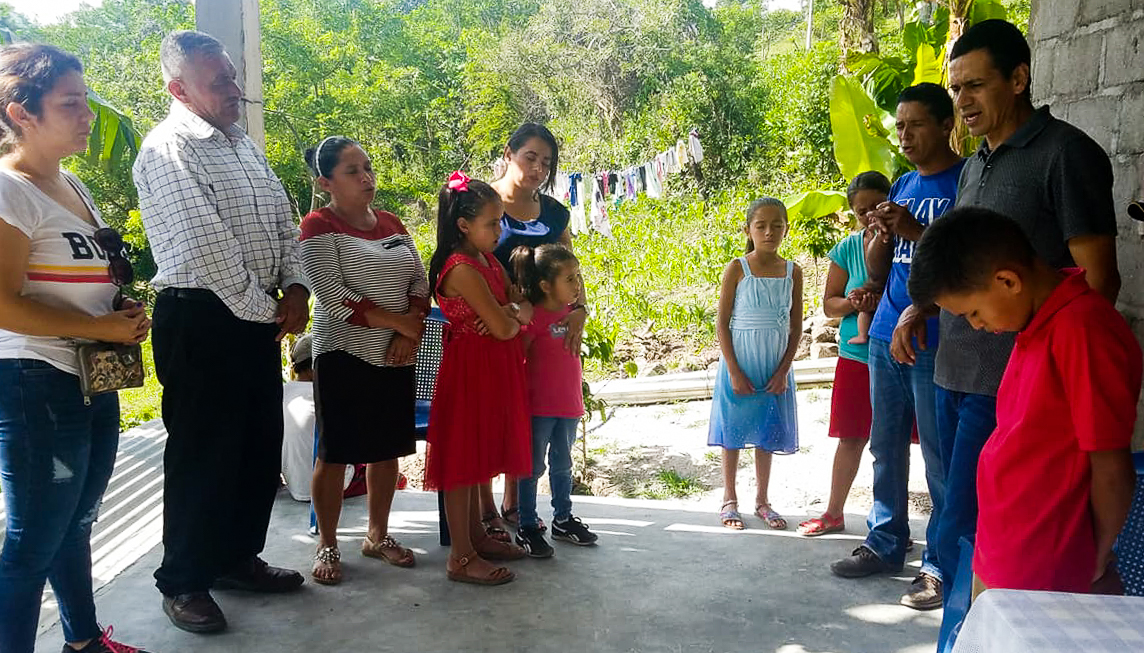 The Blessing of the House with the extended family and construction workers. The mason is also an evangelical pastor. Here he leads a service of thanks for God's provision.
Our construction manager and agent in Copan Ruinas is Ana Aquilera, whom we [Ministry of Presence] helped with her college education in Business Administration. Now she pays it forward.
Due to her skills in accounting and her ability to beat down unreasonable costs, the project came in on budget and close to schedule— the first time for me in Honduras.
We invite you to join in the ongoing work of SAMS, partnering with Anglican churches to raise up, send, and support missionaries in response to Christ's Great Commission (Matthew 28:18-20).