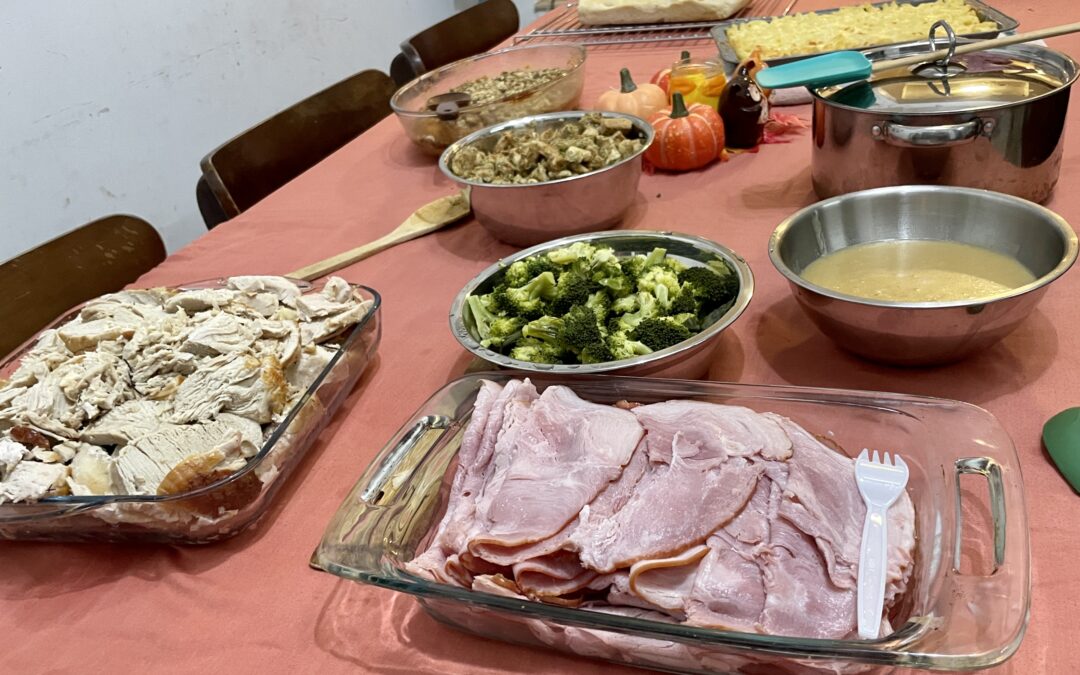 Last week, we hosted our 6th Thanksgiving gathering! Thanksgiving is an inherently American holiday, but even more than that it's a way of life that God calls us too. These words from Catechesis Books, a publishing company, really sum up our heart for hosting and sharing Thanksgiving to those around us here in Cambodia.
"As many of you may know from "We Believe," the word "Eucharist" simply means "Thanksgiving." This word has been used for over two thousand years to refer to the sacrament of the Lord's Supper. When we celebrate American Thanksgiving, I always think about the Eucharist as well – how very beautiful to be invited to and to participate in a Thanksgiving feast instituted by Christ himself in his final days!
There are some distinctly common elements shared by the two feasts – both are a participation in ordinary graces (our basic food) for the sake of remembering with gratitude what we have been given and for binding us more tightly in relationship (during the Eucharist with Christ, and during Thanksgiving with one another)."
This has been our heart, to host a Thanksgiving that fits into a larger picture of fellowship that God calls us to have with other believers. We gather, reflect on the year, and give praise to God for the wonderful things he has done for us, in us, and around us. 
When we first started this six years ago, we rented large tents and invited everyone from AHIS and had 120 people! We've toned it down since then to more of our closer friends who we walk alongside with regularly. This year we prayed about who we will miss the most since next year we will be in the States for Thanksgiving, and it mostly centered around our Cambodian friends. So this year we invited our closest Cambodian friends and our new Norwegian friends (who had never experienced Thanksgiving before!) We are so grateful for these fellow image bears the Lord has placed in our lives.