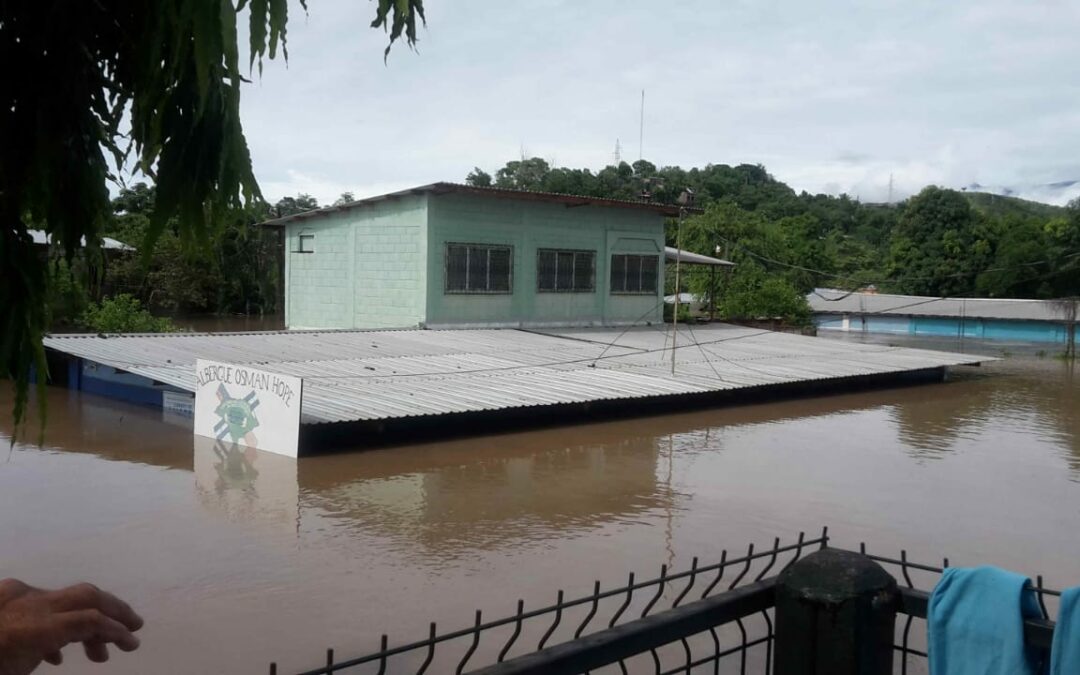 I am a SAMS Associate Missionary and the President of Honduran Operations for Osman Hope, Inc. Osman Hope is a Christian non profit organization that operates four shelters for the poor children of Honduras. Our mission is to break the cycle of poverty by providing basic necessities and ensuring that the children get an education.
Hurricane Eta stomped on Honduras with five days of continuous rain. The result was devastating floods. One of our Osman Hope shelters had water up to its roof. The picture shown is the roof top of our shelter. Two of our workers lost everything as their houses were completely covered with water. The whole community was under water. The waters have yet to completely recede and there is another hurricane expected to hit Honduras again in a few days. This campaign intends to collect funds to restore the houses of the two Osman Hope workers, to restore the shelter and to help the families of the children that attend the shelter as they also lost everything.
This is a video of our teacher from the shelter as she returned home!