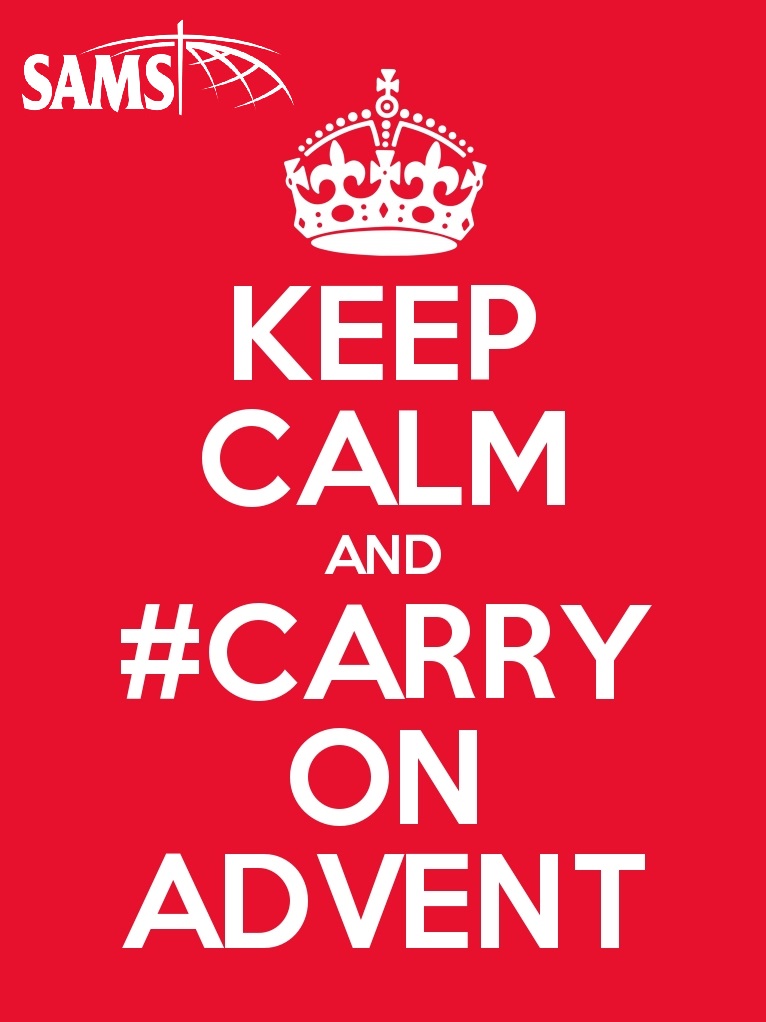 During WWII, the British Crown created a royal image with the text "Keep Calm and Carry On" to encourage the people to press on through a dark time. Our Heavenly King is also calling us to persevere and carry on His mission.
Why #CarryOnAdvent? Advent is a season of past and present waiting – we remember how the Israelites waited for the Messiah and the Magi sought for a King who came as a baby, and we ourselves practice waiting with hope for the second coming of King Jesus. How is God teaching you to wait in joy or lament for Him to make all things new? How is He calling you to carry on His message of hope, whether through persevering yourself or raising up new disciples? Share in the comments below, or on social media with the hashtag #CarryOnAdvent!
Additionally, we have a request for you to prayerfully consider. Here at SAMS, we are answering God's call to help missionaries "Carry On" in the mission to which God has called them. We forge ties that the global church may carry on the Good News of the coming Kingdom to all. Would you support us in this through a gift or pledge towards the Great Commission Fund?
Check out this video for more information on your Society's role in the missionary sending process.
Type #CarryOnAdvent into our blog search bar or into social websites like Facebook, Twitter, and Instagram for stories of perseverance in Christian mission, and don't forget to share your own!
Therefore, since we are surrounded by so great a cloud of witnesses, let us also lay aside every weight, and sin which clings so closely, and let us run with endurance the race that is set before us, looking to Jesus, the founder and perfecter of our faith, who for the joy that was set before him endured the cross, despising the shame, and is seated at the right hand of the throne of God. Hebrews 12:1-2 ESV