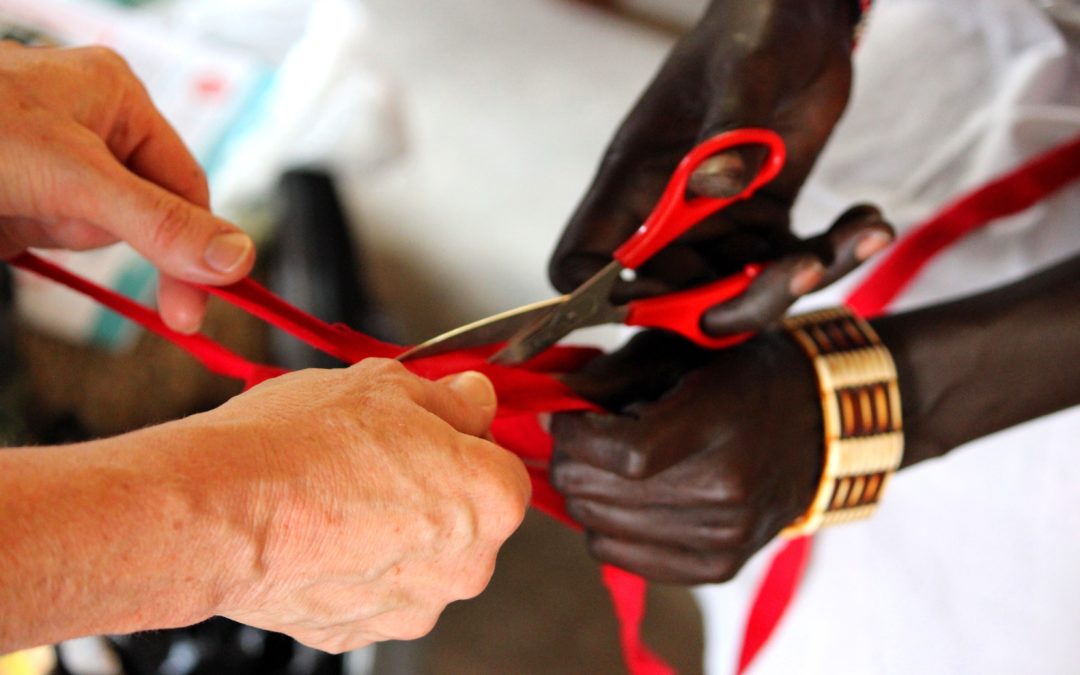 What if you are looking for missionary experience, but you are not ready for a year-long commitment? Or perhaps you are discerning if long-term service is where God is calling you. SAMS has a short-term missionary program that will help you discern the next steps in your vocation and explore your potential missionary call. Are you ready to become a Missionary Bridger?
What is a Bridger?
A Bridger expands the bridge of service between missionaries and churches across the world!
What's the point?
You will meet the desire for serving longer than traditional short-term mission work of two weeks, yet shorter than missionary service of three years.  Some want to extend ministry for a longer period of time than a short-term mission offers while others want to discern further the Lord's calling for long-term missionary service.
How does a Bridger internship work?
Missionary Bridgers are partnered with and mentored by an experienced SAMS long-term missionary.  Missionary Bridgers have served with missionaries in Africa, Europe, South America, and Central America. SAMS' Missionary Bridgers are often assigned a "Cultural Link Person" from their host country who will help them manage ordinary life experiences like going to the bank, locating a store, or navigating transportation.  Some Missionary Bridgers will also have formal language lessons.
How old do I have to be?
SAMS sends Missionary Bridgers from many age groups—pre-career, mid-career, and post-career.  To be considered for a SAMS internship, it is necessary for the applicant to have completed high school or the equivalent of high schoolat least one year beofre beginning the program.  You must be at least 18 years old at the beginning of your internship.  Some of our applicants are college graduates, currently enrolled in college, or have no college experience at all.   We look for Christians who are seeking God's will for their lives and we consider life experiences as indicators of the applicant's qualification to serve as a SAMS Missionary Bridger.
What is required to be a Bridger?
Accepted Missionary Bridgers will be required to attend a Missionary Bridger Training Workshop (3-day intensive conference in Ambridge, PA).  The primary focus of this workshop is to build relationships with Missionary Bridger applicants so that we can better serve you as you serve Christ in your later determined host country.  In the workshop we will discuss individual Missionary Bridger placement, expectations for the placement, cultural adaptation and, because Missionary Bridgers raise their own financial support like our long-term missionaries, we will develop your personal intern budget and prepare you to start raising your own support.  The training will be offered periodically so that at least six months prior to your departure date, you will be prepared for your placement and to raise financial and prayer support.
What can I except to achieve?
Grow personally in all aspects, especially spiritually as you face a new environment and the challenges that accompany it. Expand your vision of God at work in the world. Discover and develop gifts for ministry, increasing your effectiveness for wherever God calls you. Discern next steps in your vocation, and particularly explore potential missionary call. Offer yourself as a living sacrifice serving others under the guidance of your missionary mentor. Build Christ-centered relationships with those God calls you. Encourage your sending church by being an extension of their ministry and seeking to bridge the church to the world.
So, how do I sign up?
If you are interested in pursuing a Missionary Bridger internship with SAMS, please contact Lynn, SAMS Short-term Missions Coordinator at lynnbouterse@sams-usa.org.