This post is in a series of book reviews highlighting works by SAMS missionaries. These books will be available at our SAMS Dinner in September!  You won't want to miss it!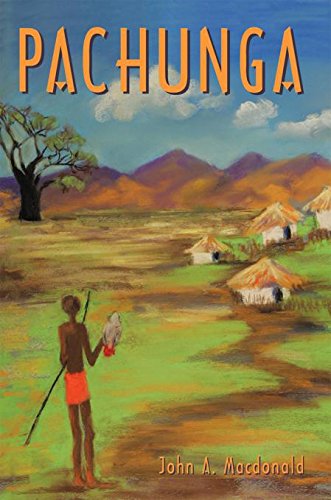 PACHUNGA
Written by John Macdonald, Vice Chairman of the Board
Reviewed by Denise Cox, SAMS Associate Director
Pachunga is a classic fantasy adventure story.  This engaging tale with Christological themes features a hero bird, an old man restored to his youth, a long-lost race of people, and evil warriors in pursuit.  Let your imagination soar as the grey parrot, Kasuku leads you on an amazing journey.
YOU ARE CORDIALLY INVITED TO JOIN US AT THE
SAMS-USA CELEBRATION
RECEPTION, AUTHOR'S BOOK SIGNING AND DINNER
Thursday September 22, 2022
Ridgecrest Conference Center
FLOOR 2 JOHNSON SPRINGS BUILDING
(Reception and book signing are in the room on the left and dinner is in the room on the right. Signs will clearly mark each event.)
4:00 PM reception where you can meet missionary authors and receive signed books.
This will be followed by dinner and special guest speakers. The event will end at 6:45pm.
The whole event, including the books, is complimentary! You may donate as you feel led to partner in the ministry of SAMS.
We look forward to visiting with you!
Immediately preceding:
The New Wineskins Global Missions Conference
September 22-25, 2022
AT RIDGECREST CONFERENCE CENTER
IN RIDGECREST, NC
Questions? Email info@sams-usa.org