SAMS Missionaries Dr. Rusty and The Rev. Tammy Firestone have served in Cochabamba, Bolivia, for nearly two decades. Today, La Trinidad Anglican Church, which Tammy pastored for 10 years, is now under Bolivian leadership. The church actively shares the hope of Christ in word and deed. During months of strict lockdown from the pandemic, small groups have engaged in neighborhood outreach to foster discipleship and care for others. They named the effort "Project Salt." The small groups have delivered groceries and other essential items to needy neighbors, reminding them – as one elderly woman cried out in joy – that God has not forgotten about them. La Trinidad is living out its mission to be the salt and light of Christ.
Pictured above: Second from right, Rev. Juan Cris is installed as priest at La Trinidad. On the left, Rev. Tammy lifts up the Bolivian pastoral leadership in prayer.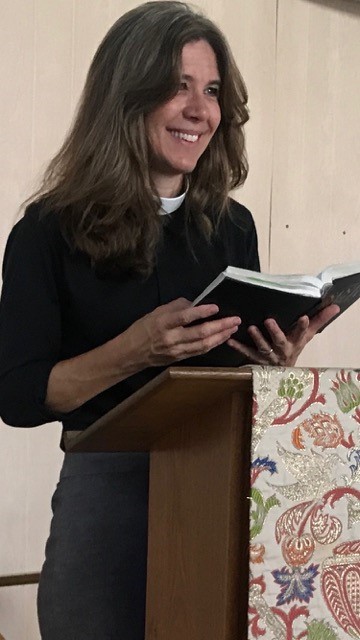 Rev. Tammy shared the Gospel in word and deed at La Trinidad in various capacities for a total of 15 years.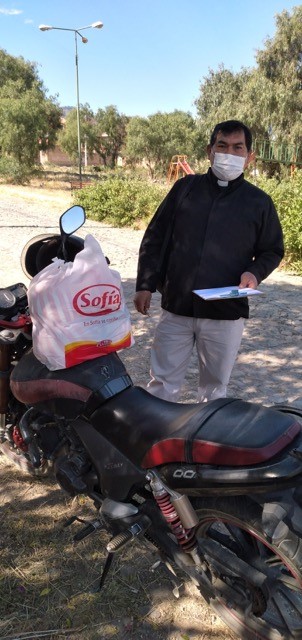 When the pandemic hit, La Trinidad responded by coordinating efforts to deliver groceries to parishioners and neighbors around the city. This was no small feat, as the lockdown was strict and people could only leave home one (assigned) day per week. In this picture, Pastor Juan is getting ready to make a delivery.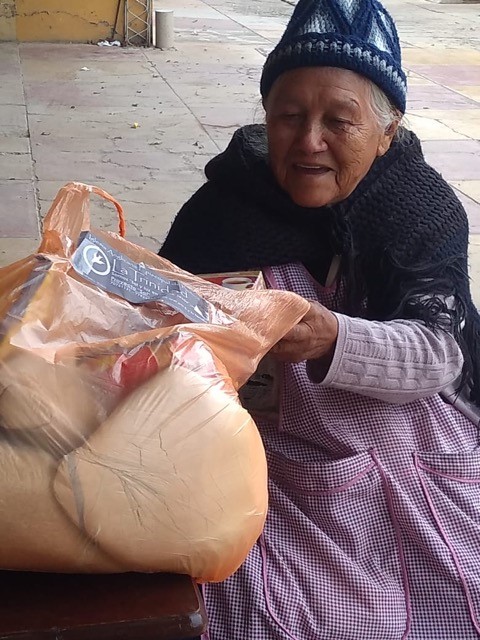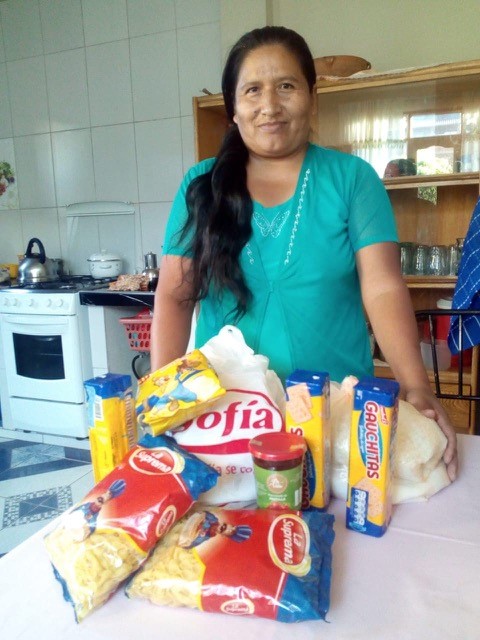 Salt Project package recipients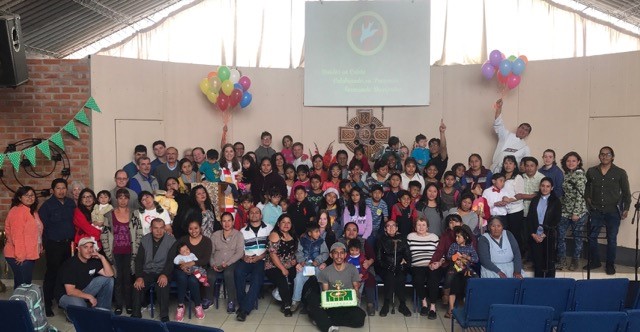 The La Trinidad church family in 2019