As I mentioned in my previous blog post, some of our UCU students participated in the StartHub Africa program for the last semester. The culmination of the program was the final pitch event in Kampala at International University of East Africa.
Our day began at 6 am when we left UCU campus in a 14 person van (a taxi) to get to Kampala by 7:30. Our early departure time was to avoid the "jam" (or traffic) that is a fact of life here on the main roads. Dressed for success with their prototypes in hand, our students were excited for the final day to have arrived, each hopeful that they would be winners of some prize money to further their businesses.
We were the first university to arrive, allowing each of our 5 groups to have prime locations for their "booths" for the fair. Location, location, location! The agenda for the day is shown here… although we operated on African time so it was not exactly as planned!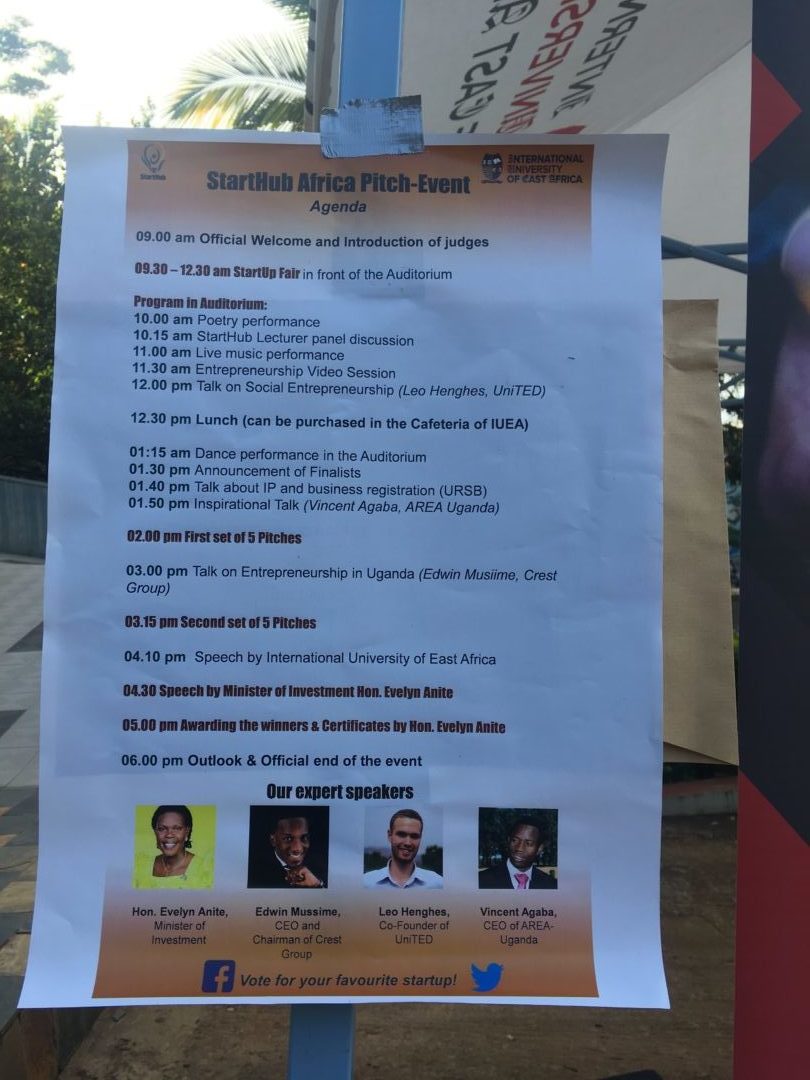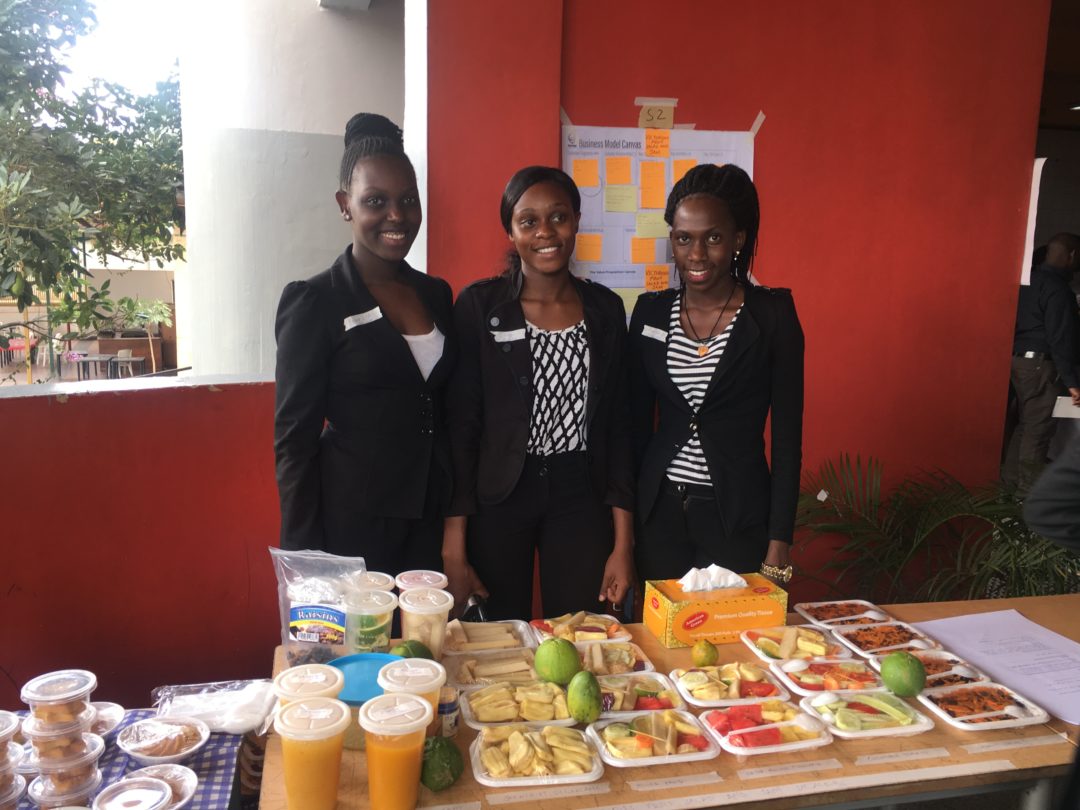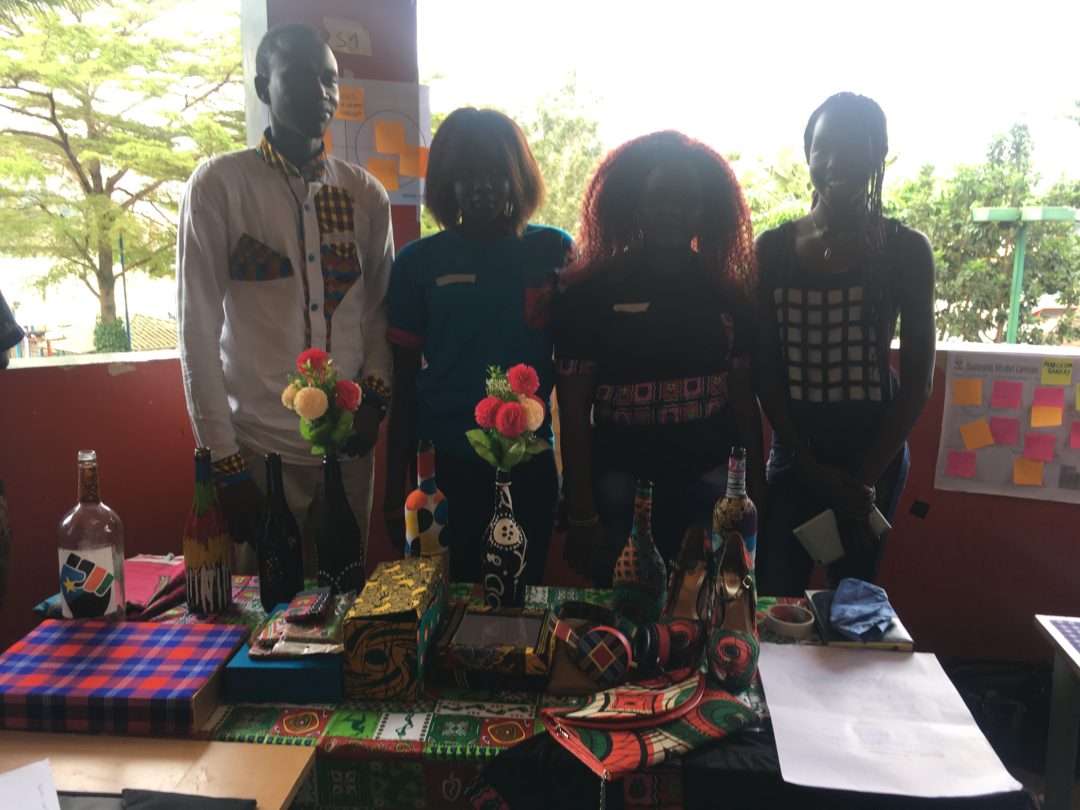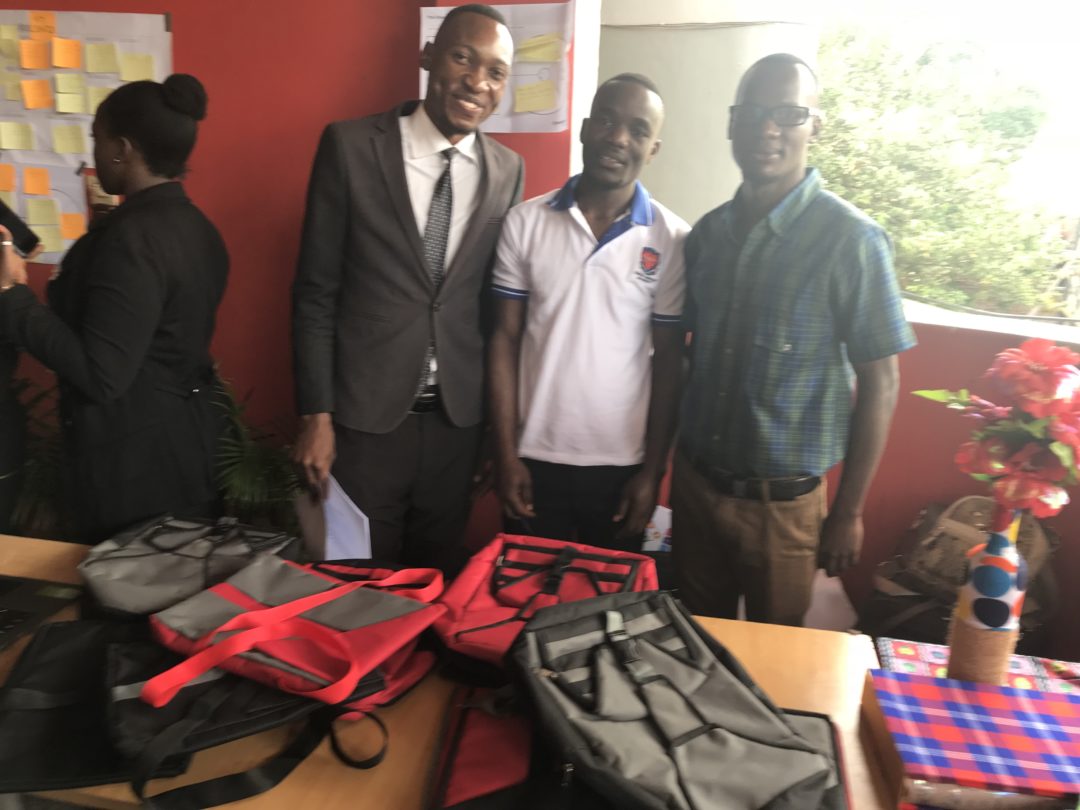 After the judges had visited each of the approximately 35 groups during the fair, the judges announced the 11 finalists, 2 groups from each of 5 industries and 1 voter selected finalist. UCU brought 5 groups, and 3 of our 5 were finalists and were able to make their 5-minute pitch on stage to the judges and all in attendance and answer 3 minutes of questions afterwards. We were so proud of each of our students who put their all into their businesses and also of the groups who presented very well.
When final results were in, one of our groups won! The business is a mobile app called "MyCents" which is intended to keep track of simple bookkeeping targeted at mini-business owners up to small business owners. The interface is user friendly for non-financial managers or owners and then has graphical depictions of sales, expenses, etc. There are many mini-businesses in Uganda, people selling chapati (similar to a pancake) on the side of the road, small retail storefronts selling food or bags, and others. Often people go out of business due to poor cash flow management. This group's solution to that problem was to provide a way to easily monitor the progress of the business in order to make better strategic decisions. In an environment where personal computers may not be accessible to everyone but mobile phones are very common, this mobile app could have a great opportunity to make an impact. It will be exciting to see how far they can take their business!