SAMS provides educational grants for children who are a part of the SAMS community. A number of individuals have been impacted by the Undergraduate Educational Grant Fund, including Alyssa Fountain, a missionary kid who served with her parents in Uganda. In the following letter Alyssa expresses her thanks to those who have donated to this fund:
Dear SAMS Education Grant donors,
I'm writing to say a massive thank you. It feels like only fitting that I should update all of you on where I am given that you all had to read my applications for 3 years talking about my life plans and goals and everything!
You have watched me run through different career ideas with every new application. Last year, I finally decided on pursuing Social Work. It seemed to fit so well for me given my interests in counseling, working with kids, and making the world a better place. The pieces all fell into place in my decision to go this route during several nights of lying awake and staring at the ceiling until three in the morning. I applied, was admitted to, and accepted a place at the University of Denver to pursue a Masters in Social Work.
This past year (2016) I took a short leave of absence from school to do some personal healing and soul searching, but now I am about to resume classes on top of a full time job with clearer career goals in mind. I plan to work as a consultant to international schools and potentially mission boards on protection of expatriate kids, based on my own experiences. Things are falling into place quite nicely.
Thank you for the prayer, the support, and of course the finances! The grant that you all gave me helped me to pay for so many things, from living expenses, books for school, to fixing my car! I worked many hours and depended on this grant to help make life just a little easier.
So, to wrap this letter up with my favorite Ugandan blessing (from one of the Epistles, though I can't remember which): "May the Grace of our Lord Jesus Christ, the Love of God, and the Fellowship of the Holy Spirit be with you all, now and forever."
Sincerely,
Alyssa Fountain
If you have a passion for the importance of education, prayerfully consider giving to the Undergraduate Education Grant Fund, and make a difference in an individual's life.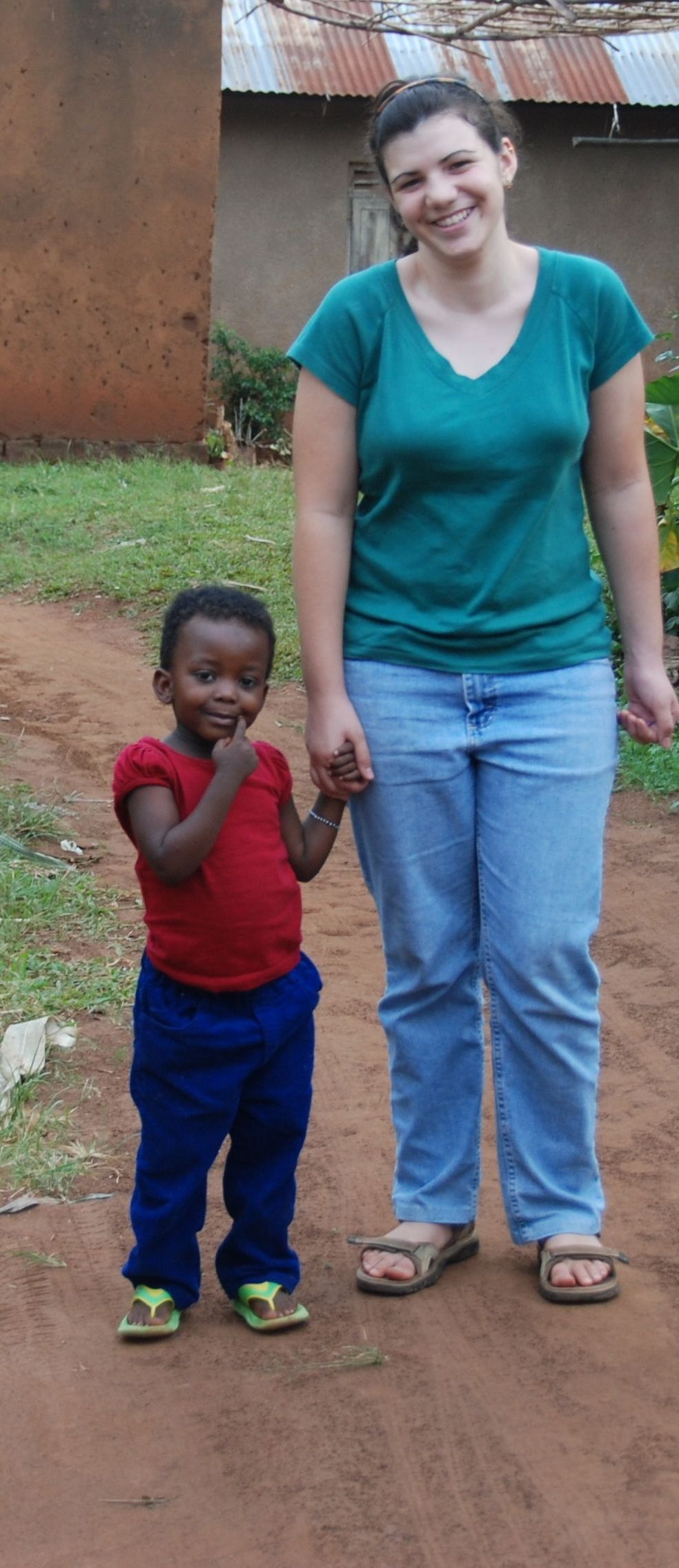 I cannot express how grateful I am for this grant. I have been able to not stress constantly about paying for my tuition; I have been able to focus on school, cultural adjustment, and health.