As our last newsletter explained, we are returning to North America for the sake of Sora's health and our kids' education and well-being. But we are stopping in Davao until the 3rd of February to see old friends, resume old ministries, and enjoy a place that is full of happy memories for our family.
We worshipped with Davao Covenant Reformed Church on Sunday. Hosanna was glad to see Ate Flor and Ate Juvie, and they were happy to see her: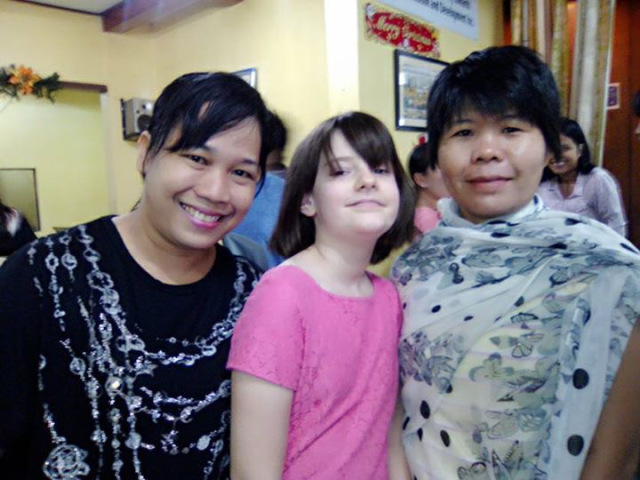 Matt got together with some of his former Greek students. They plan to meet five or six times while we are in Davao. Here they are reading Romans 3 and 4 together in Greek: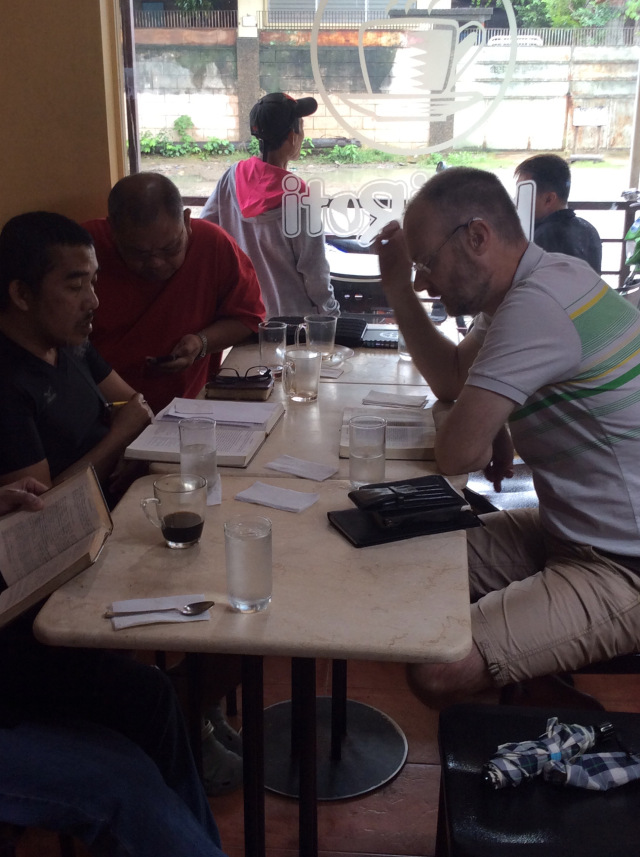 Hosanna loves Abreeza Mall, so we took her there. She has a big heart: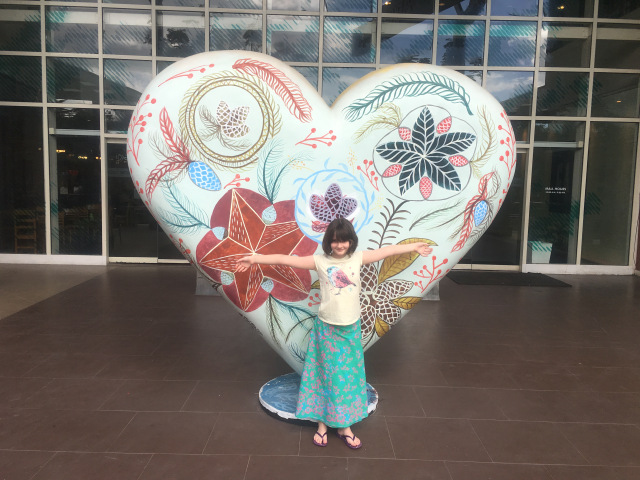 Matt has been asked to preach at Davao Covenant Reformed Church next Sunday. He'll be preaching on the book of Jonah.
Sora also is back in the saddle. She's teaching a class on herbs to the student midwives at the clinic where she used to work.
As we prepare to leave the mission field for the foreseeable future, we are delighted to be here in Davao, and fully expect to return again in later years.