The World Bank's estimate is that 70% of Malagasy live on less than $1 a day. SAMS Missionaries have been called to serve the people of Madagascar.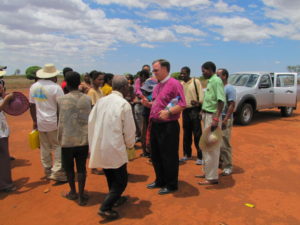 The Malagasy community is all too easily forgotten by most of the world, but your generous monetary contributions have allowed churches to be built, families to be fed, children to go to school, and student evangelists to spread the Gospel.
You might believe that your donations are minuscule but be assured they are not. Recently, a local priest approached the Rev. Patsy McGregor and thanked her genuinely for a clerical collar she had given him years prior. She was astonished he was still able to remember the small gift that she had completely forgotten. He proceeded to tell her how the collar was damaged by an electrical fire that destroyed 300 homes in his village. His eyes were sad and Patsy could tell the importance of the collar to him. He was so grateful, and to him this was a great treasure to possess for his calling and a reminder of hope in his life.
This priest's story is an example of how even a small and seemingly unimportant gift to us can change the trajectory of another human. Your Missionaries in Madagascar were only able to give to this local priest because of the sacrificial donations from people like you. Someone like you first gave the McGregors extra collars and subsequently they could give collars to those in need.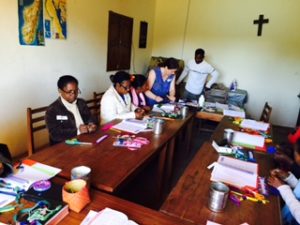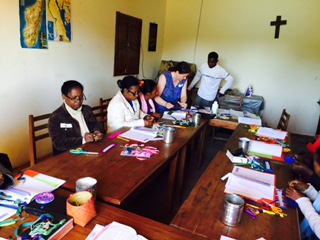 Today Jacky Lowe a SAMS candidate is preparing to serve in Madagascar alongside the McGregors. After serving as a short-term Bridger, the Lord has called her long-term there. She will be working in the Women's Center in the Diocese of Toliara teaching skills like sewing and cooking in order to help women start their own businesses. Would you prayerfully consider supporting Jacky and this ministry? May the Lord bless you all and guide you as you continue to be a blessing to others. Thank you for changing people's lives in Madagascar.
God calls us to mission. We are chosen. How we answer the call is the important part of the equation.