We are pleased to introduce to you Nate and Erika Twichell, new SAMS-USA Missionaries and the directors for the Anglican Global Missions Partners (AGMP) Agape Year program, a gap year program for recent high school graduates. Learn more about them:
From Nate:
God doesn't always take the most direct route. The past three years have proven this fact to our family. Shortly after meeting, we both shared our desire to partner with God's mission in reaching every tribe, nation, and tongue. We hoped God would lead us to do this together, but we weren't sure what it would look like. We're two different people with different gifts. How could God use us together to do infinitely more than we could ask for or imagine? God took an interesting route in bringing us to this next step we'd like to share with you. Through seminary, unemployment, a gnarly job search, rewarding work found, God led the way. It was hard at times to trust He had us in His good hands. And, then His hand led us even further along, further into that vision He gave us early on and has been our heart's prayer.
From Erika:
For both Nate and me, Agape Year has been a great teacher for hopeful anticipation. Five years ago, Nate and I met on St. Nicholas Day and shared a call to mission. One year ago, we accepted the call to start and direct Agape Year from the Anglican Global Mission Partners. Often we stand in wonder of how God has heard our prayers. Often we are caught in dismay, knowing it is only through His grace we are sustained. His grace has kept us while we are developing partners and the program and living our daily life of full-time work and child rearing. This year we've seen God bring His vision into greater formation and anticipate seeing it more fully fleshed out this year. So, we enter this season undergirded with grace and walking in faith.
In faith, we are accepting applications for Fall of 2017 to be our first cohort. Please pass along this application to 18-21 year olds you think God may be leading to participate.
Nate will be leaving his job at Trader Joe's so we can give our full attention to this program. We currently have 45% of monthly support raised, but are still in need of $3000 per month in support. Would you join us? Would you help us connect to others who God may be calling to be a part of Agape Year? Praise be to God, He has provided what we need for our start up costs. We stand amazed.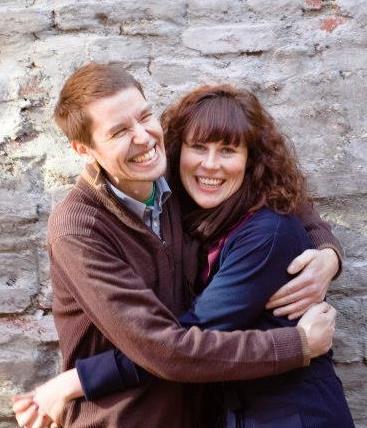 How you can get involved:
Prayer! Tons of peace and wisdom as we seek to bring Agape Year to reality
Financial support! We're in need of $3000 of monthly support to continue to be sustainable as full-time directors of Agape Year
Participants! We'll be in the D.C. area mid March and South Carolina early April with the hopes of recruiting both participants and supporting churches. We'd love to meet up with you or appreciate any connections you think would be helpful!