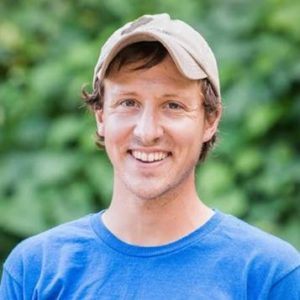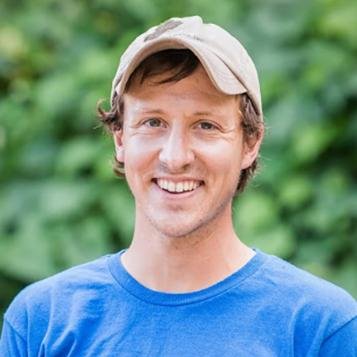 I consider it an honor to have been invited to serve as SAMS' first Bridger to the Solomon Islands.  For me, the 6-8 month internship as a SAMS Missionary Bridger is another piece in a life-long discernment process as I, along with the Church, consider a long-term call to missionary work.
I grew up in Cato, NY where my family and I attended the Oswego Christian and Missionary Alliance Church (C&MA).  From a very young age I was drawn to the idea of cross-cultural ministry.  In 2004, I matriculated at Toccoa Falls College, North of Atlanta, in order to begin preparations for future ministry.  I graduated in May 2008 with a BA in English and a minor in Biblical Studies.
After graduating from Toccoa, I lived in Aliquppa, PA for several years during which I gained practical experience working in a diversity of community-focused, faith-based, grass-roots organizations.  Among these organizations was Uncommon Grounds Café, a coffee house ministry of Church Army USA.  Under the tutelage of John Stanley, a Church Army missionary from Australia, I gained practical, spiritual, and theoretical foundations for Christian ministry and evangelism.  While in Aliquippa I was introduced to, and touched by, the Episcopal/Anglican Church and theology.
For the last several years, I have continued to learn a diversity of practical and theoretical skills from a diversity of experiences.  As final preparation for this internship, I am completing a MA in Religion from Trinity School for Ministry in Ambridge, PA.
Work in the Solomon Islands excites me for several reasons.  The primary purpose for this time is get a taste of what longer term missionary service might be like, and to discern with my missionary-mentors, Jonathan and Tess Hicks, along with the Church in Melanesia and my sending churches if God is calling me to longer-term cross-cultural ministry.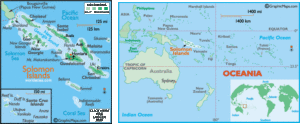 I am intrigued by the Solomon Islands in particular because of their geography and culture.  The Solomons are some of the least developed (by Western standards) places on the planet.  A significant portion of the population continue to work as subsistence farmers.  Growing up, in some ways, on a "hobby farm," I am intrigued to add to learn to grow food sustainably in another climate.  Many of the plants that are grown in the Solomons resemble or are identical to plants that were grown while I lived on the Big Island of Hawaii.  In fact, anthropologists often draw links linguistically/culturally/agriculturally between Melanesia, Micronesia, Polynesia and Hawaii.
As of now, I hope to serve from July/August 2017 until January/February 2018.  Jonathan and I are in contact as we begin to line up what my internship will look like.  Possibilities include teaching, farming, supporting the local Church of Melanesia in whatever capacity I can, but most importantly, traveling with the posture of a learner.  Over the next several months, I will continue to update this blog as I prepare for the 6-8 months I will serve in the Solomon Islands.
Would you prayerfully consider supporting me?
Many Blessings!