Mike and Linda Chapman
Mission in United States of America
Mike and Linda Chapman
Associate Missionaries to USA
Hispanic Outreach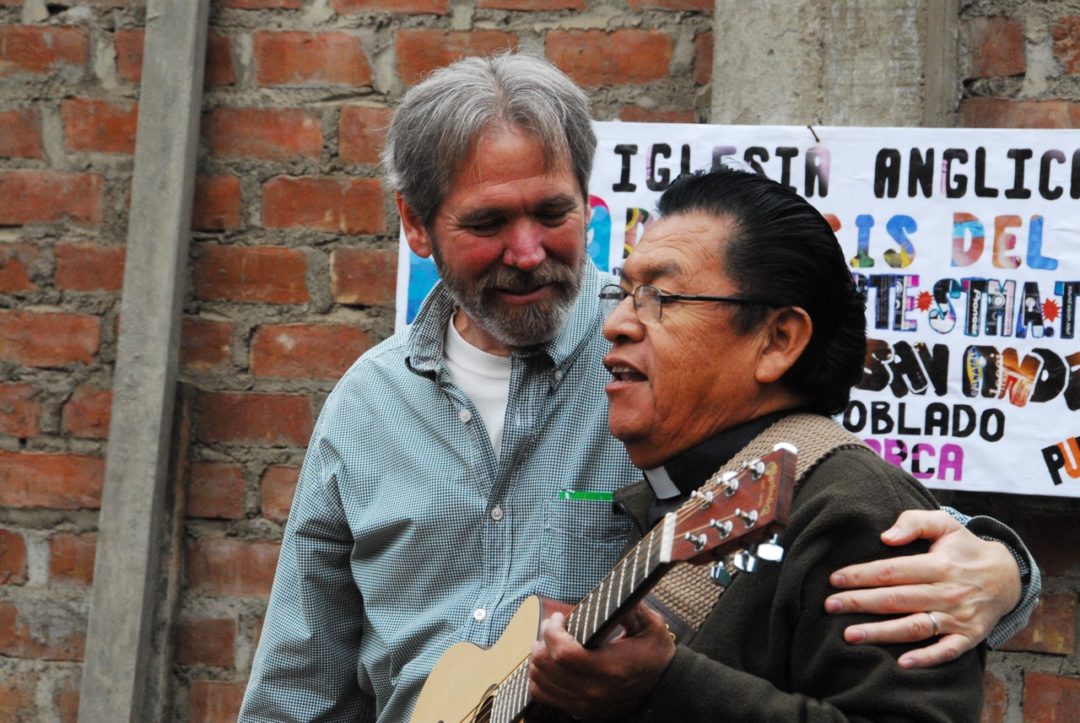 Mike and Linda served in the southern area of Peru with Mike ministering as a Missionary Bishop. They continue to have an interest in serving as short-term missionaries and in Hispanic outreach.
Home Diocese: Diocese of Albany
You can email a missionary by using this format: firstnamelastname@sams-usa.org.
Why the anchor? We chose the anchor as the Agape Year logo for a number of reasons, but the one that is on my mind right now is that the anchor holds us secure, even in the tumult of a storm. I remember sitting down with our graphic designer to brainstorm…
read more
This is the second story in our 10-Year Celebration series of our missionary activities in Brazil. The featured photo is of then Pastor, now Diocesan Bishop, Marcio Meira and his wife, now a Pastor, Linda receiving Plarn Rugs for the families of their Compassion Ministry in Cabedelo, Paraiba, Brazil. These large colorful plarn rugs were stuffed into our suitcases and brought to Brazil. The plarn rugs were distributed to various churches and used as floor coverings in classrooms for children's story time during Christian Education classes, and in individual homes in neighborhoods where churches had outreach ministries. Many of these homes had a combination of dirt and rough concrete floors.
read more